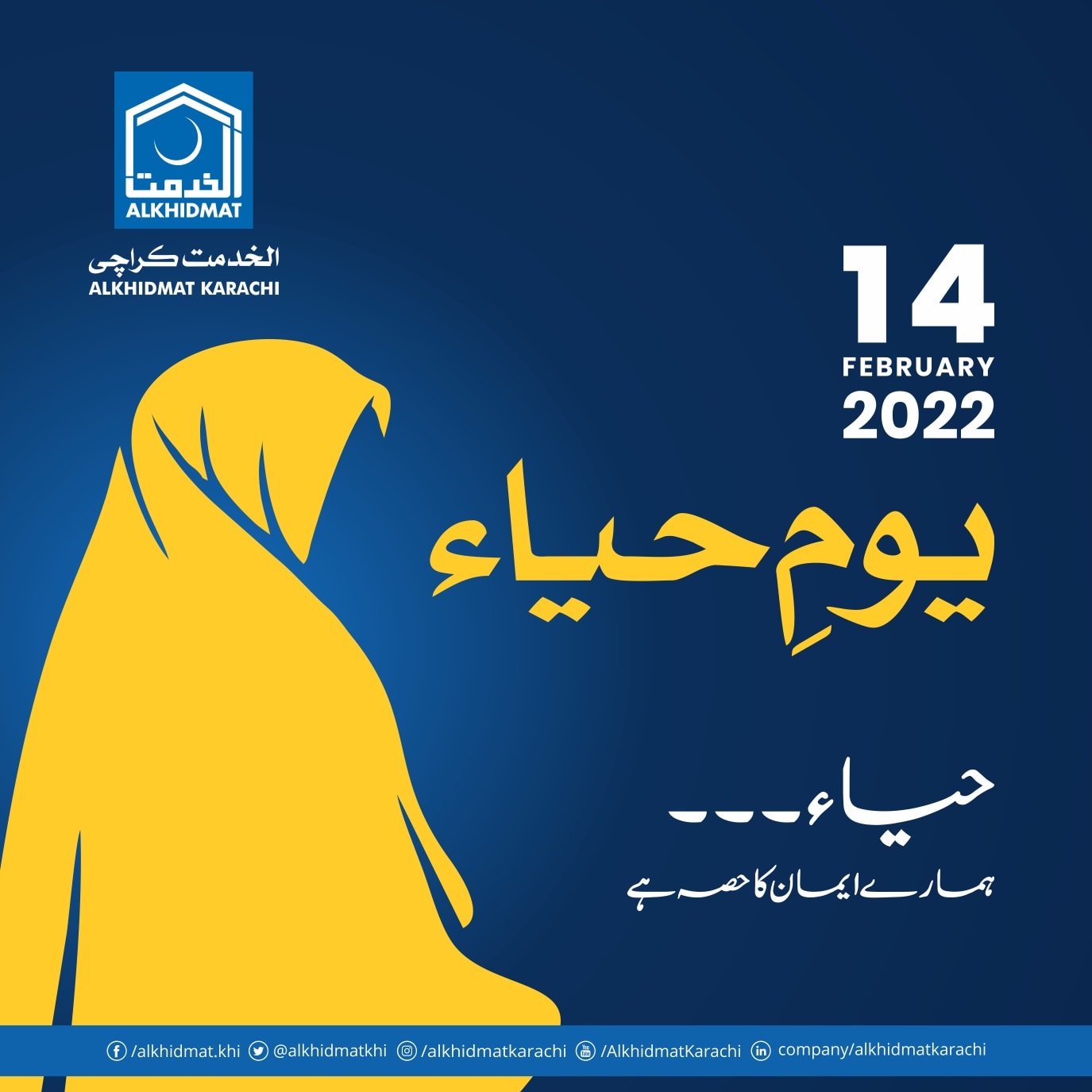 Alkhidmat celebrates Youm-e-Haya in Karachi
Alkhidmat Karachi's Orphan Care Program celebrated Youm-e-Haya (Chastity Day) yesterday with
various events in the city, and a walk in Karachi University organized with the assistance of Islami Jamiat
Taalibaat. These events were held in Lyari, Orangi, Korangi, Landhi, North Karachi, Gulberg and Baldia
Town, and were attended with great enthusiasm by children, their mothers and female students.
Gulberg District Nazima Talat Nadeem, Nazima Orphan Family Support Program (North) Zahida Iftikhar,
Nazima Gulberg Muhtarma Seema, Nazima Lyari Shabana Haneef and other senior lady officials of
Alkhidmat were also present. Gifts such as scarves, books and stationery were distributed among the
children, and lectures on the topic of Haya or Chastity were given at these events. Speaking on the
occasion, Talat Nadeem said that Haya is an integral part of Islam; a person who has lost Haya has lost
everything. Relating a hadeeth, she said that chastity and faith reside in the same place; if one
disappears, the other disappears too. Zahida Iftekhar said that lewd Western cultural ideas were being
propagated in our society which Muslims must be aware of and shun. Shabana Hanif encouraged the
attendees towards the adoption of Taqwa and called upon Muslim leaders to prevent the flood of
Western immoral celebrations from overtaking our society. Finally, around 1500 scarves were
distributed to female students during the walk in Karachi University by the women's' wing of Alkhidmat.