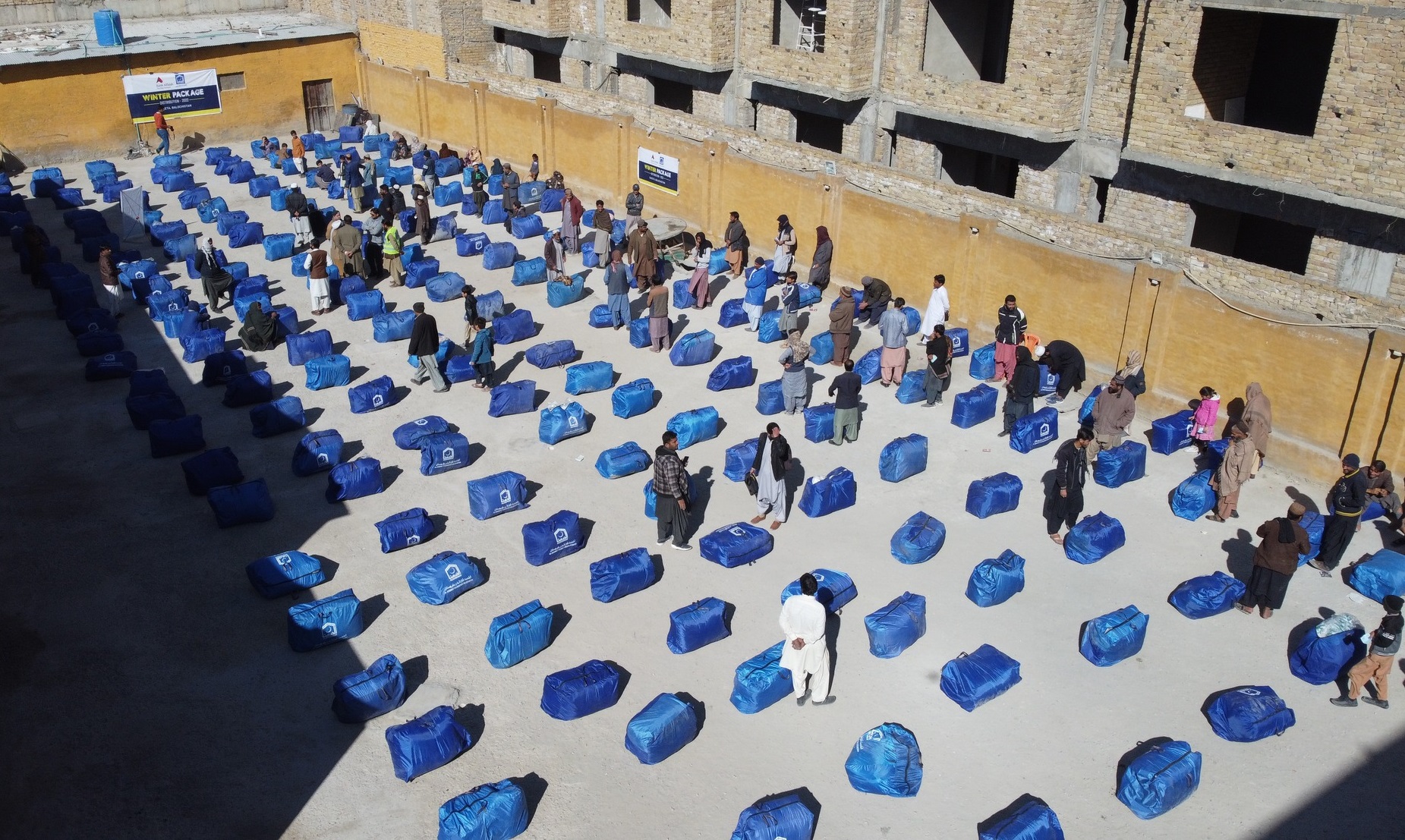 Alkhidmat distributes Winter Packages to flood victims
Alkhidmat Karachi has distributed Winter packages to hundreds of flood victims in Balochistan in anticipation of the severe weather expected in the area. Executive Director Alkhidmat Karachi Rashid Qureishi and his team visited Quetta and Dera Allahyar, Jaferabad and met the flood victims and inquired about their problems and requirements. A special ceremony was conducted to distribute the Winter Packages. The ceremony was presided over by Rashid Qureishi and attended by Manager Disaster Management Sarfaraz Sheikh, Manager HR Fareed Ahmed, Abdul Sattar Kashaf and local officials of Alkhidmat. Speaking on the occasion, Rashid Qureishi assured the flood victims that Alkhidmat was with them all the way and had begun their rehabilitation program after the conclusion of the rescue and relief activities. He reminded them that
Alkhidmat had distinguished itself with its rescue, relief and rehabilitation efforts after the earthquake and heavy rains also. Hundreds of flood victims nationwide have received new houses while farmers have received seeds, pesticides, fertilizers and livestock under Alkhidmat's "Taameer-e-Watan" rehabilitation program. Millions of rupees have been spent by Alkhidmat in these activities. Lastly, he assured the flood victims that Alkhidmat would continue its support to them until the end and appealed to those with means to come forward and support Alkhidmat in procuring more winter packages for the flood victims.