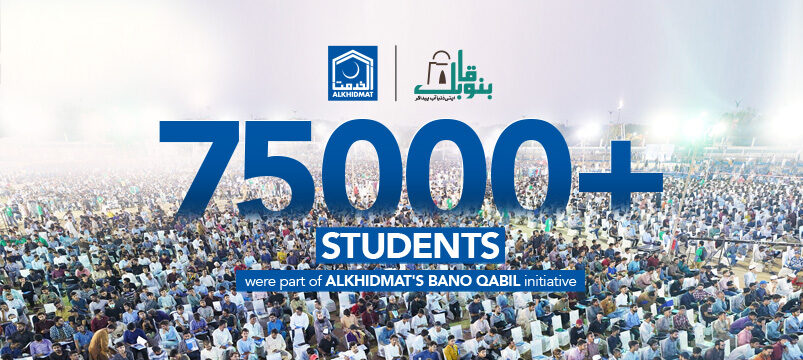 Bano Qabil – Karachi's Defining Moment
Alkhidmat has partnered well-known IT corporates APTECH and CISCO to devise Bano Qabil – a broad-scale scholarship program offering free diploma and certificate courses that will give the city's youth a headstart in launching their IT employment and freelancing careers. Leading tech universities have been taken onboard for technical guidance and support, and the program has been endorsed by various industry associations such as P@SHA and PSEB.
In the first phase, a mobile app and website banoqabil.pk/ were launched for students to register themselves and select the course of their choice out of the various modules on offer.
The response has been overwhelming. Tens of thousands of aspiring students across the social spectrum applied for the Bano Qabil program, although only a few thousands will be selected through a purpose-designed Aptitude Test in the second phase.
On Wednesday, October 19, the first test was conducted for male candidates at the Bagh-e-Jinnah ground, with girls taking theirs a few days later. Needless to say, the huge event with its massive turnout and attendant challenges was a resounding success in terms of crowd management, logistics, security and organizational efficiency.
#banoqabil #alkhidmat