Sewing Machine
Your one-time donation of a Sewing Machine will help resurrect the livelihood of a needy sister and her dependents. The cost of a sewing machine is just PKR 8,000, but its impact is for a lifetime.
Alkhidmat supports the financial upliftment of women by distributing Sewing Machines to those without any bread earners in the family, thus empowering them to live a respectable life without depending on others.
THE NEXT GENERATION IS THE FUTURE
Pakistan is facing multifarious social problems in 21st century ranging from poverty to civic ignorance and malnourishment. The country stands at 145th position at Human Development Index (HDI) and almost 50% of Pakistan's population is deprived of basic necessities. As per HDR report 27.1% Pakistanis live under severe poverty conditions.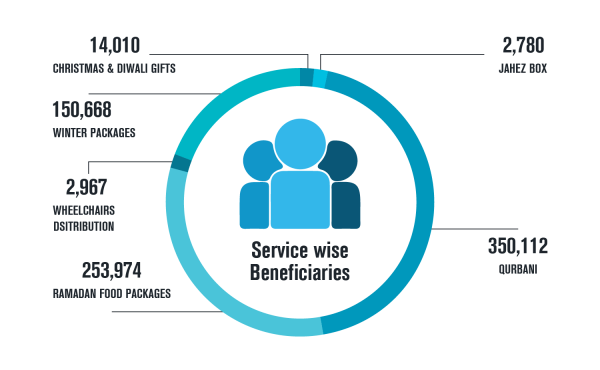 539 Million Pkr
Expenditure
58,352
Qurbani Meat Packs
36
Masajid Construction & Rehablitations
2,335
Dewali & Christmas Gifts